Your Source for healthy info on whatever you may be able to think of!
I am a stay at home mom, wife, crafter, discount shopper, nerd, health educator, gardener, animal lover, and wanna be fitness buff!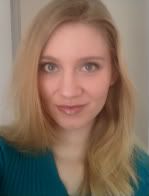 Welcome to my blog!
It will be filled with money saving ideas, crafts, parenting advice and fun kid activities, healthy recipes and gluten-free recipes, health research files, fitness ideas and my progress, random musings and more!
If you need to contact me directly with questions, please contact me at Des10ed2b@aol.com